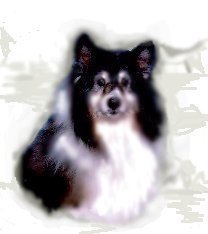 P.O. Box 2677, Garden Grove, California 92842-2677, U.S.A.


Phone: 1-714-539-4862 - Fax: 1-714-539-2515
E-mail: keimar1@ix.netcom.com
"DOG ISSUES ON SALE!"
COUNTRY AND CAT. NO.
CONDITION
& DESCRIPTION
OUR
PRICE



Benin 980-6

MNH-set+ss-boxr,dober,saluk
ir.setr,basnji,sib
husky,SS-Rho.ridgebk
PICTURE
$4.00*

Mongolia 2045-52

MNH-Set/7+SS:Keeshond,G.shep,poodl,
doxie,Yorkie,? PICTURE
$5.00

Russia #3000-9

MNH-Russ.hnd,Ir.Setr,Ptr,Fx.
Terr,Sheepdg,Borzoi,
Coll,Husky,Caucasian
Sheepdg
$2.90

Russia #3009

MNH-Caucasian dog only. Cat.value
$1.25 each. Sold per each or sheet of 25
$.65 or
$12.50/25


MNH-borz,greyhd,retr,
Eng.span,hsky
$1.40*

Russia #5667

MNH-Borzoi only.Cat.value
$.15 each. Sold per each or sheet of 28
$.10 or
$2.25/28

St.Vincent/Bequia 178-85

MNH-Gshep,CavK.ChasSpan,
whip,Bldhd,Kuv,afgn,pek,
Gret.-PRICE NORMALLY $2.15
PICTURE
$1.35
LEGEND: *=sale price, SS=souvenir sheet, MS=miniature sheet, MNH=mint never-hinged, MLH= mint light-hinged, M= mint price, Blk.= block.
"The martial strains have summoned me to hear your sorrows, still your pain. I am the protector of Justice; equality-my sole friend. My vision never blurred by cowardice, my soul never chained. Life without honor is life in vain. I am the dog."


TO PLACE AN ORDER, JUST SIMPLY CUT AND PASTE INTO AN EMAIL. POSTAGE WILL BE ACTUAL CHARGES. NO HIDDEN HANDLING FEES. WE WILL CHARGE ALSO FOR INSURANCE ON PURCHASES $30.00+. THERE IS NO CHARGE FOR CREDIT CARD USAGE. THERE IS NO MINIMUM PURCHASE. WE WILL SHIP ANY ORDER REGARDLESS OF AMOUNT. CALIFORNIA RESIDENTS PAY 7-3/4% SALES TAX ON ALL PURCHASES.
TO DOG PRICE LIST INDEX
We have been in business since 1980. We are members of: (charter) members of NSDA, APS, ATA and DOSSU.


Send a message to:
Keith or Mary at Keimar Stamps


This Page has been changed on Friday, September 17, 1999