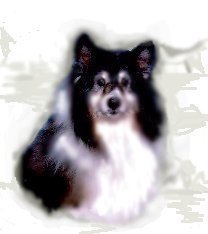 P.O. Box 2677, Garden Grove, California 92842-2677, U.S.A.


Phone: 1-714-539-4862 - Fax: 1-714-539-2515
DOG STAMPS - "NEW ISSUES AND ADDITIONS - PAGE TWO"
Country and Scott#
Cond.and Description
Price
Finland #1086
FDC of Complete Booklet
PICTURE
$9.80

Ghana 1999

MNH-SS:Wolves
$4.20

Guinea New 1999

MNH-Set/2: Newfie, St. Bernard
$2.95
Guinea New 1999
MNH-MS/6: Bulldog,min.Schnauzer,Doxie,
Beagle,weimarener,min.pinscher
PICTURE
$13.80

Guinea New 1999

MNH-SS: Irish Setter
$4.60

Lesotho 1999

MNH-VanGoethe MS:Wetterhoun/nudes
$5.25

Liberia 1999

MNH-Set/2:Samoyd,Lhasa apso
$2.10
Liberia 1999
MNH-MS/6:Dalmatian,Pyrenean Mtn.Gold.Retr, Bearded Collie,Bassethd,Bern.Mtn.
PICTURE
$5.15

Liberia 1999

MNH-SS:Beagle
$3.45

Macedonia New 1999

MNH-Single -Sarplaninac
$.85
Mali 1999
MNH-SS;Chess w/2 dogs
PICTURE
$4.80

Mozambique 1999 new

MNH-Single/Cocker spaniel
Scott #666 overprinted (1979)
$1.95
LEGEND: *=sale price, SS=souvenir sheet, MS=miniature sheet, MNH=mint never-hinged, MLH= mint light-hinged, M= mint price, Blk.= block, FD or FDC= Cancelled First Day of Issue.
"I just know the @#$%*~thing is here somewhere!"
NEW ISSUES AND ADDITIONS - PART ONE

NEW ISSUES AND ADDITIONS - PART THREE
DOG INDEX


We have been in business since 1980 and are charter members of NSDA, and belong to APS and ATA.

ACTUAL POSTAGE IS CHARGED. VISA, MASTERCARD AND DISCOVERY IS AVAILABLE AT NO EXTRA CHARGE. CALIFORNIA RESIDENTS PAY SALES TAX.

.


Send a message to:
Keith or Mary at Keimar Stamps


T his Page has been changed on Sunday, October 03, 1999