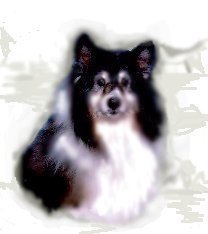 P.O. Box 2677, Garden Grove, California 92842-2677, U.S.A.


Phone: 1-714-539-4862 - Fax: 1-714-539-2515
DOG STAMPS - "NEW ISSUES AND ADDITIONS - PAGE THREE"
Country and Scott#
Cond.and Description
Price

Nauru #409a

MNH-Pair:Lab.Retr.
$2.50
Nauru #409b
MNH-SS:Same as above
w/background tree landscape
$2.75

Nicaragua #1632-8

3 FDC: See listings for #1632-8
for breeds.Cachet and cancellation
scans shown to the left.
$3.95
Portugal 1999
MNH-SS/Wolves
PICTURE
$4.95

Russia 1999 New

MNH-Set/5: Spaniel,Karelian Bear
Dogs, Wolves
$1.25

St. Pierre/Miguelon 1999

MNH-MS/8-Philex/France 1999, Air Mail Stamp/1957 Newfie
$4.10
St.Vincent 1999
MNH-SS:Children Rights Issue
PICTURE
$5.90

South Africa New Issue

MNH-Wild Dog
$.20

Togo New 1999

MNH-Set/6-Schnauzer,It.Greyhd,
Yorkie,St.Bern,Doxie,G.Shep.
$5.70
Togo New 1999
Used set of 6 + SS:
Same as above and below
$1.70

Togo 1999 New

MNH-SS-Afghans
$3.50

Vanuatu #308-10

MNH:Set/3: Yel.Lab-one stamp only
$1.50
LEGEND: *=sale price, SS=souvenir sheet, MS=miniature sheet, MNH=mint never-hinged, MLH= mint light-hinged, M= mint price, Blk.= block, FD or FDC= Cancelled First Day of Issue.
"I just know the @#$%*~thing is here somewhere!"
NEW ISSUES AND ADDITIONS - PART ONE
DOG INDEX


We have been in business since 1980 and are charter members of NSDA, and belong to APS and ATA.

ACTUAL POSTAGE IS CHARGED. VISA, MASTERCARD AND DISCOVERY IS AVAILABLE AT NO EXTRA CHARGE. CALIFORNIA RESIDENTS PAY SALES TAX.

.


Send a message to:
Keith or Mary at Keimar Stamps


T his Page has been changed on Thursday, September 02, 1999